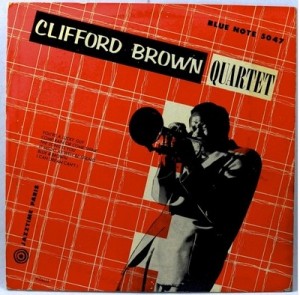 Here's some jazz vinyl we were watching on eBay:
Clifford Brown Quartet, Blue Note 5047. This was an original 10-inch Lexington Avenue pressing. The record was in M- condition and the cover looked like it was probably VG++. The price was $900.12. That's the highest price we've ever recorded for this album in the Jazz Collector Price Guide.
Speaking of new highs, this was one from the recent Jazz Record Center auction: Grachan Moncur III, Some Other Stuff, Blue Note 4177. This was in M- condition and sold for $775.43. As we're seeing pretty consistently, these later original Blue Notes are really increasing in value. I had sold a copy of this record for around $500 a couple of years ago and that was, by far, the highest price we'd seen up to that point.
Sonny Clark Trio, Time 70010. This was an original pressing rated VG++ for the record and VG+ for the cover, even though the headline stated it was M-. Pretty interesting/deceptive move by the seller. It sold for $699.99.
Look at the price on this original Riverside: