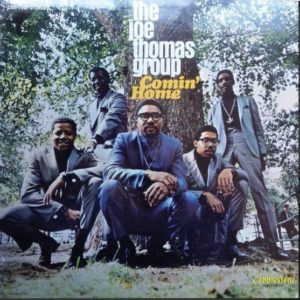 We have another guest column for you. I will let it speak for itself, although I will admit upfront I've never owned or listened to any of the records discussed here.
The Unholy Grail of Jazz Albums
By Lynn E. McCutcheon
najp@embarqmail.com
 Perhaps some of you have heard about the so-called "Holy Grail" list of jazz albums. It consists of some of the rarest and most desirable jazz albums ever made, with an emphasis on LPs made mostly in the 1950s and 60s. There are a large number of entries from the 1500 Blue Note series, a fair number from the 4000 series, and a sprinkling of entries from lesser known labels such as Transition, Signal, and Jazz West. On the rare occasions when these are offered for sale, they command prices that exceed the budget of many collectors.
At another extreme we have some very nice albums from the same time frame that seemingly no one is looking for – records that might fall under the heading of "Unholy Grail." To my knowledge, all of these are rare, but let me know if you think some of these are actually more common than I think they are. I hope to list and describe a few of these that have fallen into my hands in the last decade or so. A caution – I tend to like MJQ, Sonny Stitt, Ben Webster, Arnett Cobb, Lou Donaldson, Chet Baker, Art Pepper, and Buddy Collette, to name a few. If you don't care for any of these folks you may not like my list. Here are some of my favorites, listed and described in no particular order.