3 Blue Notes, 3 For the $1,000 bin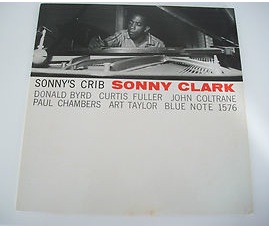 OK, let's start out with some of the jazz vinyl auctions we've been watching, starting with: Sonny Clark, Sonny's Crib, Blue Note 1576. This was the one that had the New York 23 label on one side and the plain West 63rd label on the other side. The record was M- and the cover looked close to M-. The top bid was $1,457. But, alas, the record did not sell. It failed to meet the seller's reserve price.
This one came close to the same price and did sell: J. R. Monterose, Blue Note 1536. This was an original Lexington Avenue pressing listed as M- for the record and VG+ for the cover. The price was $1,399.
Here's another Blue Note that got a big price: Horace Parlan, Us Three, Blue Note 4037. This was an original pressing listed in M- condition for both the record and the cover. It sold for $1,880.55.