Latest Entry
Mar 1, 2015 Prestige 1 Comment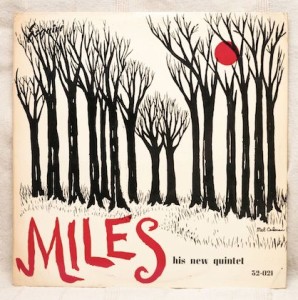 As I'm cleaning out my watch list, I've come across several more of those Esquire Prestige pressings with the very interesting covers that are new to me. Here are a few:
Miles, His New Quintet, Esquire 32-021. This is the U.K. pressing of the first of the Miles Davis Quintet records featuring John Coltrane. This copy was in VG+ condition for the record and the cover. It sold for $145.44.
Miles Davis, Relaxin', Esquire 32-068. This was also an original U.K. pressing in VG+ condition for the record and VG for the cover. This one sold for $77.44. I will say that the cover on this one is slightly less appealing, for whatever reason.
Then there was this one, from a different seller: