A Couple Of Records You Don't See Every Day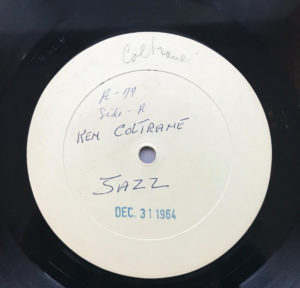 Several readers sent me the following link: John Coltrane, A Love Supreme, Impulse 77. This is a test pressing, dated Dec. 31, 1964. Look at it — it really does say "Ken" Coltrane. Anyway, it is in VG condition. And you can buy it now for a mere $20,000.
Here's another really odd one I was watching: Miles Davis, Blue Note Volume 1. This is a Taiwan pressing with orange vinyl??? And it's stereo??? I have no idea of the vintage or the motivation behind issuing an orange vinyl version of this record, but it was offered on eBay for $500 and did not sell. Can't say I'm surprised. Stereo??? I don't think so.