A Double Dose of "Wow!"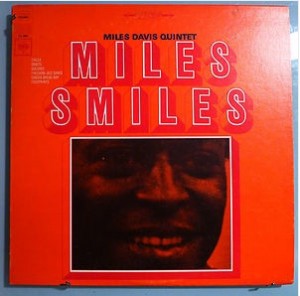 I haven't been on eBay in a few days, but fortunately our friend CeeDee is forwarding me some interesting auction results all under the subject "Wow!" Here's the first wow: Miles Davis, Miles Smiles, Columbia 9401. This is an original stereo pressing with the 2-eye label. We've never really watched it here at Jazz Collector because it's never been considered a collectible. In fact, I've always seen it as pretty common. I think I have three copies. You can generally find them for $20 or so, right? This one was in M- condition for the record in and VG++ for the cover. Want to guess what it sold for? How about $290? Want to guess who sold it? How about bobdjukic?
This was another wow from CeeDee, but it was not from the same seller: Wayne Shorter, Adam's Apple, Blue Note 4232. This is a mono LIBERTY pressing. The record was in VG+ or perhaps a little better condition and the cover was VG+. The price: $251.05.  Hmm.