Goin' up, Up, Up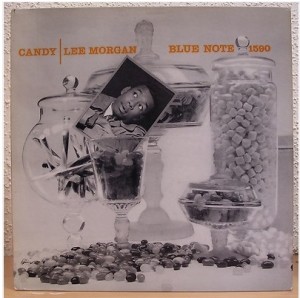 Let's catch up on some of the items we were watching and which generated some interest among the Jazz Collector community.
Wynton Kelly, Kelly at Midnight, VeeJay 3001. This was the stereo pressing in M- condition. Most of us, it seems, were quite surprised when the bidding on this approached the $400 range. It ended up selling for $565, with 24 bids and what seemed to be three serious bidders.
A Swinging Introduction to Jimmy Knepper, Bethlehem 77. This was an original pressing in M- condition. This is the one that has Bill Evans as a sideman. When I wrote about this record, there were no bids at a start price of $135. By the time the auction closed the bidding had reached $338. Coincidence?  I don't think so. I would think the post had something to do with generating interest, particularly spotlighting Evans as a sideman, which the listing failed to do.
I had a feeling this one would break into the $2,000 bin, and it did: Lee Morgan, Candy, Blue Note 1590. This was an original deep groove West 63rd Street pressing in M- condition for the record and the cover. It sold for $2,225.