Jazz Vinyl: Two for the $1,000 Bin, Plus A Couple More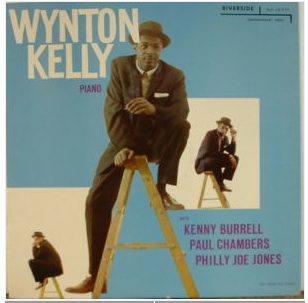 Been away from my posting for a few days. Trying to get back into the swing of things, but there were a couple of days of hurricane delays, plus the lovely Mrs. JC is on vacation. Anyway, I vow once again to be posting more regularly, starting today with some jazz vinyl we've been watching on eBay.
Sonny Rollins, Saxophone Colossus, Prestige 7079. This was an original New York pressing. The record was described as M- condition and the cover looked to be at least VG++, perhaps M- depending upon your grading system. This one sold for $1,536. We've seen this one sell for more than $2,000 several times in the Jazz Collector Price Guide, and once approach $3,000. So perhaps this is a bargain, or perhaps it's just where the market was on this particular day. The item did have more than 400 page views, which is a significant amount.
Here's a Riverside that did quite well for the seller, which was Euclid Records: Wynton Kelly Piano. Riverside 254. This was an original Blue label pressing with the deep grooves. It was in M- condition for both the record and the cover. The price was $710. Nice cover on this record, right? Straight from the '50s.
So this next one made the $1,000 bin after all:
Art Pepper, Modern Art, Intro 606. This was an original pressing in VG++ condition for both the record and the cover. It sold for $1,515.
Surprised this one didn't sell for more: Johnny Griffin, The Congregation, Blue Note 1580. This looked to be an original pressing and it has the Andy Warhol cover. The record was listed in VG condition and the cover was VG+. It sold for $681.02, which, on second thought, is not a bad price for the seller, even with the Warhol cover.