Jazz Vinyl Update: A Smattering of 10-Inch LPs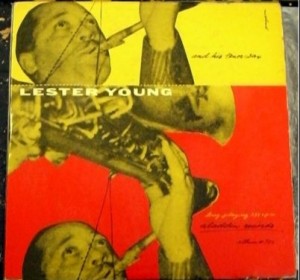 Let's catch up on some jazz vinyl we've been watching on eBay, starting with: Thelonious Monk Trio, Prestige 189. This looked to be an original pressing, a 10-inch LP, of course, and it was in VG++ condition for both the record and the cover. The price was $227.50.
Here's another 10-incher: Howard McGhee, Volume 2, Blue Note 5024. This one was VG+ for the vinyl and between VG++ and M- for the cover. When we were watching it it was in the $150 range and it didn't really move from there, selling for $159.50.
This 10-incher didn't sell at all: Lester Young and his Tenor Sax, Aladdin 706. This one was in VG- condition for the record and VG+ for the cover. The start price was $99.99 and there were no bidders.
May as well stick with the 10-inch theme today: Art Blakey and the Jazz Messengers Volume 3, Blue Note 5039. This was listed in VG++ condition for both the record and the vinyl and sold for $229.