More Confessions of a Vinyl Act, Part 3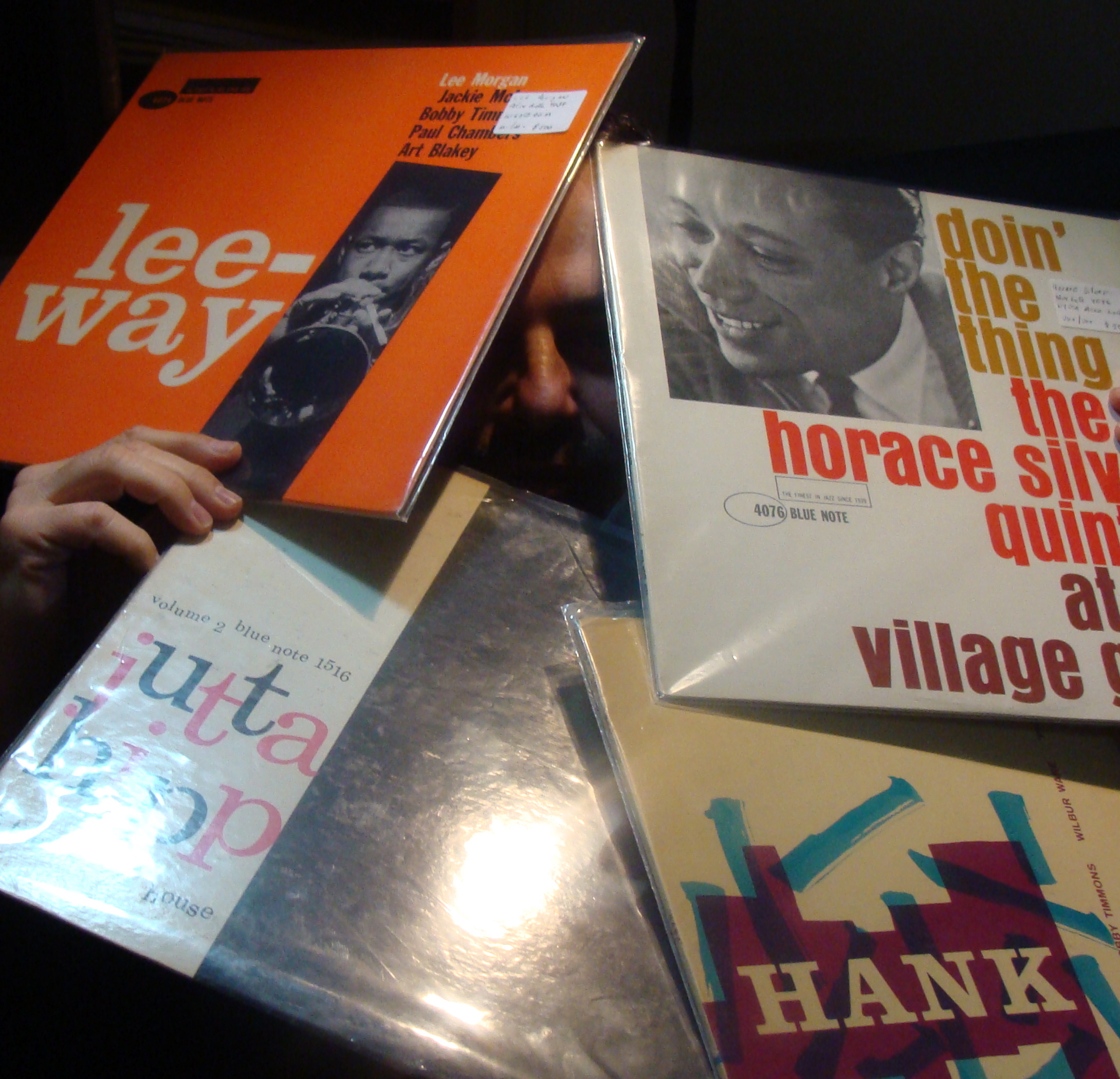 OK. The crisis has passed. As relapses go, it was relatively harmless. I did not log onto eBay and search for every missing Blue Note and bid like a madman. I did not head into Manhattan armed with enough cash and credit cards to buy out the Jazz Record Center. I didn't really do anything except lose a night's sleep and move a bunch of Jimmy Smith records from one shelf to another.
As I am left to ponder this latest chapter in my ongoing struggle with vinyl addiction, I believe what I had was not a relapse of vinyl addiction but something more akin to a full blown existential crisis. Why am I here, what am I doing, why do I have 10,000 records, why do I care if a single one of those records has a New York USA address on the label rather than a 767 Lexington Avenue address? You know, the usual kind of existential crisis.
The trigger was the cataloging of the Blue Notes and the process of
taking each one off the shelf and handling it and looking at it and cleaning it and becoming absolutely aware of it, in the moment and in the context of its history, and my history with it. Each record brought me back to the time when I either bought the record, or first heard the music, or first became aware of the artist. And I realized as I was cataloging these records that they have been a big part of my life, the music, the collecting, the thrilling adventures in hunting for them. And I felt once again the passion of my 20s and 30s, when finding an original Lexington Avenue pressing of The Eminent JJ Johnson on Blue Note seemed like a venture worth pursuing.
I will stop here before I get too wacky with this stuff. I feel I am back to normal, or as normal as an obsessive vinyl addict can possibly be. I can once again look at a Blue Note cover without pining for all of its brothers and sisters and cousins. I can once again think clearly about which records I want to keep and which I will never miss. I no longer believe that my life is incomplete without a copy of an original pressing of every Blue Note.
So now that this crisis has passed, it's time to move forward until the next existential crisis. When will that be? No one can tell for sure, but I will tell you this: Once I'm done cataloging the Blue Notes I'm planning to head right into the Prestige catalogue.
Uh oh.