Reserving Some Jazz Vinyl (Or Not)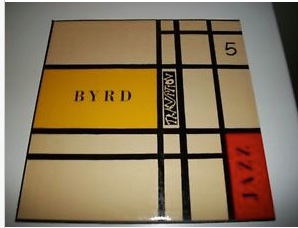 How desperate are you for one of the rarer of the Blue Notes, Lee Morgan, Candy, Blue Note 1590? This looks to be an original pressing with all sorts of issues. The cover is VG and the record has two skips. Hmm. Someone has bid $300 for the record but the seller has a reserve price that has not yet been met. Seems like the seller  can't afford a camera so perhaps that's why he's holding out for a higher price.
Here's another one with camera issues: Johnny Griffin, A Blowing Session, Blue Note 1559. This looks to be an original pressing with the New York 23 labels. The record is listed in M- condition and the cover is listed as VG++ or M-, although it would be hard to tell from the cover picture, which seems as if it was taken in a coffin. This bidding has topped $500 for this record, but, alas, it has also not reached the seller's reserve price.
The same seller put up a fine picture of this record: Donald Byrd, Byrd Jazz, Transition 5. This is an original pressing
with the booklet and it looks to be perhaps M- or just a shade below for the cover, M- for the booklet and probably VG++ for the record. The bidding on this one has topped $600 but it has not yet topped the seller's reserve price.
This one doesn't have any reserve. It also doesn't have any bidders: Kenny Burrell and Jimmy Raney, Two Guitars, Prestige 7119. This looks to be an original New York yellow label pressing, probably in VG++ condition for the record and the cover. The starting price is $150 and so far there are no bidders. This one would fill a nice gap in my collection and $150 isn't too bad for an original Prestige of that era. Hmm.