When an Original is Not an Original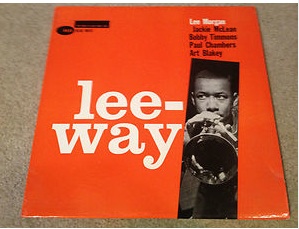 I was watching a few jazz vinyl auctions as they closed the other day with some degree of interest because of what I considered to be the clear misuse of the word "original." Here's an example: Lee Morgan, Lee-Way, Blue Note 4034. This was labeled as an "original mono pressing from 1964." What does original mean in this case? It is clearly not a first pressing, since the address on the label is New York USA. The seller is a veteran eBayer and I've bought from him a few times and I've always had good experiences. So he knows the difference between a real original and a pseudo original. Was a buyer duped in this transaction? Well, there were pictures of the label and the New York USA labels were clearly stated, so if someone thought this was an original first pressing, he was being quite careless and/or was ignorant. It's hard to tell from the price. The record sold for $136.50, but the back was stained and in VG- condition. My bet is if the listing did not use the word "original" then a second (or third, or fourth) pressing of Lee-Way with a stained back cover would not have sold for more than $100. So the seller probably made a few more bucks and the buyer got a later pressing with a stained cover.
Here's another one that's hard to figure:
Miles Davis, Steamin', Prestige 7200. This was an original pressing in VG++ condition for both the record and the cover, very nice with nice pictures. It sold for $68. A few weeks ago were surprised to see a nice copy of this sell for as little as $75, then the Jazz Record Center had a copy sell last week for $307.99, and now we're back down to $68. What gives? This is definitely a great record, but the yo-yoing price will wreak havoc on followers of the Jazz Collector Price Guide, assuming I get around to updating it one of these days.