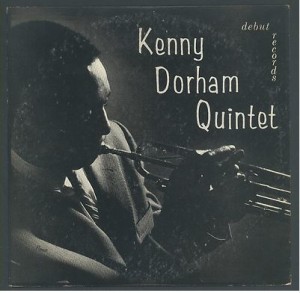 Here are some of the results from the Jazz Record Center auctions we were watching, including the one with the cover that has some of our readers weirded out. Let's start with Kenny Dorham Quintet, Debut 9. This is an original 10-inch pressing, quite rare, that looked to be in M- condition for the record and VG++ for the cover. It sold for $960.
Charlie Mariano, Mariano, Bethlehem 1022. This was another 10-inch record from the collection of Tom Stewart and like the others the record was in M- condition and the cover probably VG++, with the owner's name written in ink. This one sold for $355.
Now for the one with the weird cover, Red Mitchell, Happy Minors, Bethlehem 1033. This was from the same collection, M- for the record, VG++ for the cover. It sold for $333.88. So far I haven't found a copy in my own collection. If I didn't buy it originally for $50, I can say for pretty sure that it was because of the cover. Not one of my favorites, to be sure.
Speaking of covers, check out the next listing, and we will show a picture of the cover below: