Guest Column: The Thrill of the Hunt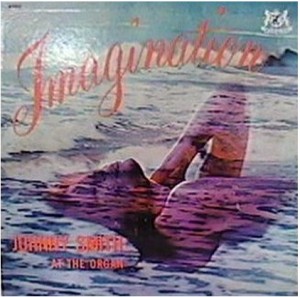 Imaginary Jazz Encounters The Real Thing
by Jason Sweet
Digging for records can be hard, but rewarding, work. A lot of times it's right place, right time. You have to have knowledge though, players, producers, labels, and the like. To me, there is no better feeling than combing tiny shops from Indianapolis to Iceland, looking for a record that may only exist in my imagination and finding it. Have I bought records off eBay? Yes I have, though not many. The biggest problem I have with eBay is that I'm being asked to buy something sight unseen. And why relinquish the thrill of the hunt? Buying music on eBay is like trolling Internet pornography: A means to an end, but it will never replace the intimacy of the real thing.
The other day, I stumbled upon one of those "imaginary" finds that keeps us going. I'm a big
Johnny "Hammond" Smith fan. (I know, a second-tier collectable, but I'd rather have 500 $20 LPs that are good than one $2,000 that is good.) So what was my score? Oddly enough it was Imagination / Johnny Hammond. This is Johnny's "lost" album, recorded on Warwick (Cat. #2002) in 1959, and not mentioned in any discography. This may be Johnny at his earliest, on an album filled with an energy that probably existed in his live performances.
Tracks include:
1. Imagination
2. Shalimar
3. On the Street Where You Live
4. Flip Top
5. Deep Purple
6. Lamberts Lodge
7. Over the Rainbow
8. Ecstasy
Performers:
Johnny "Hammond" Smith – Organ
George Tucker – Bass
Leo Stevens – Drums
Thornel Schwartz – Guitar