E-baying: Newk, Jackie and a Bix 78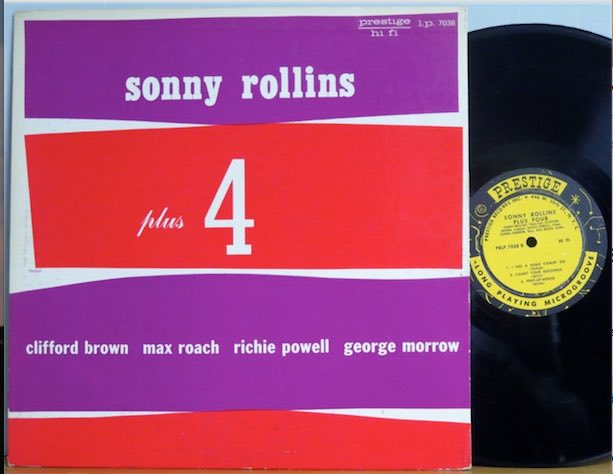 Catching up on some more jazz vinyl we've been watching on eBay, starting with this from the seller bill-sf, who is a regular reader and commenter here at Jazz Collector: Sonny Rollins Plus 4, Prestige 7038. This was an original pressing with the yellow New York label and the first cover. The record was listed in a strong VG+ condition with an Ex cover. Surprised to see this one sell for Just $249.99. To me it's one of the classics of the era and kind of a "must have," if there is such a thing. When I compare this price to the price of some of the other records of this era, it looks like someone got a great bargain. To wit, as someone else mentioned, that copy of Jackie McLean, The New Tradition, Ad Lib 6601, which was in VG+ condition for the record and VG for the cover, sold for $2,400, nearly 10 times the price of the Rollins. For what it's worth.
Although I collect 78s, I don't write about them often here. However, I've noticed lately we have a few commenters who have a particular expertise, so perhaps I can find out more about this one by The Wolverine Orchestra featuring Bix Beiderbecke. This was Oh Baby/Copenhagen on the Gennett label. The seller is a known expert on 78s. This one sold for $241.50. Insight, anyone?