Nice Records, No Bids (So Far)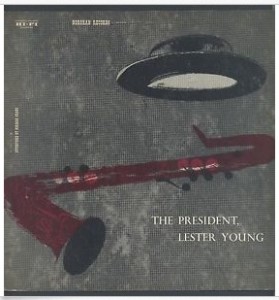 I'm watching the latest auction from the Jazz Record Center and there are some nice items, but not a lot of action. Wondering if a non-Pay-Pal-policy has any impact on the bidding? Here are a few of the items:
We were talking last week about perhaps less of an interest in some of the earlier pre-bop artists and some of the more mainstream labels, such as Norgran. This one is up for bid: Lester Young, The President, Norgran 1005. This is an original yellow label pressing that looks to be in M- condition for the record and at least VG++ or M- for the cover. The start price is $250 and, as yet, there are no bids with about two days left.
We were also talking about white label Riversides, such as Kenny Dorham, Jazz Contrasts, Riverside 239. This is an original white label pressing in what looks to be M- condition for the record and the cover. The start price is $200 and there are no bids.
I always think this one should sell for more:
Cannonball Adderley, Quintet in Chicago, Mercury 20449. This is an original deep groove pressing with the black labels. The record, of course, features John Coltrane.  The record and the cover are in M- condition and the start price is $40. Again, no bids so far. One time we've seen this record sell for more than $100 in the Jazz Collector Price Guide, but that seems more and more like an aberration.