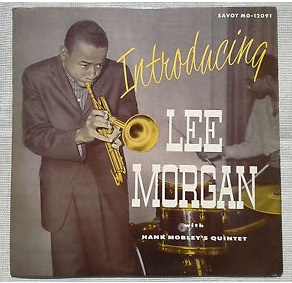 Wait a second. How did I miss this one: Bill Evans, Waltz for Debby, Riverside 399. This was an original white label promo copy. The vinyl was listed in M- condition and the cover was VG+. The price was, get ready, $3,050.
Here are a few we're watching on eBay now, starting with Introducing Lee Morgan, Savoy 12091. This is an original red label pressing listed in VG condition for the record and VG+ for the cover. The price is about $190 and the auction closes later today.
Art Blakey, The Jazz Messengers at the Cafe Bohemia, Volume 2, Blue Note 1508. This is an original Lexington Avenue pressing. The record is in VG+ condition and the cover is VG++. The auction closes today and the bidding is in the $280 range.