Posts Tagged 'Charles Rouse'
Sep 13, 2011 Blue Note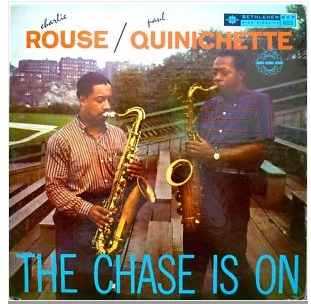 We'll start today's jazz vinyl watch with a personal favorite that we don't see that often on eBay: Charles Rouse and Paul Quinichette, The Chase is On, Bethlehem 6021. This is an original red label pressing with the deep grooves. The record is in near mint/ex-plus condition and the cover is VG+. The current price is nearly $300 and there are about 12 hours to go as of this writing. Great record.
Now we go to a conundrum we have mentioned before: How do you value a sealed record without knowing its provenance and then, once you have it, what do you do with it? In this case the record is: Donald Byrd, Off the the Races, Blue Note 4007. This is a mono pressing and the factory seal is still on it. There is no indication of Liberty on the back cover — it looks like an original back cover. The seller, Euclid Records, one of the most credible in our community, makes no claims about the record's originality and offers no hype. We've seen records like this and they've been originals, we've seen records like this and they've been later pressings, New York USA or Liberty. So what would you bid on this record? And, I assume you would open it as soon as you got it, so is there a huge value in purchasing it sealed? This one is priced at more than $150 and there are still three days to go.
Tags: Bethlehem Records, Charles Rouse, Donald Byrd, Freddy Redd, Kenny Dorham, Paul Quinichette
May 5, 2011 Blue Note, Jazz Vinyl, Jazz Vinyl on eBay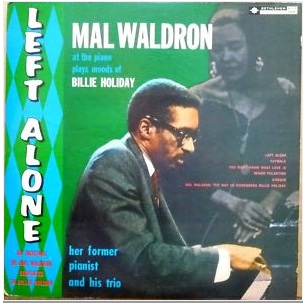 Here's some of the jazz vinyl we're watching on eBay.
Let's start with a couple from the Bethlehem label, which doesn't always get a lot of attention here: Mal Waldron, Left Alone, Bethlehem 6045. This is an original pressing. The vinyl is VG++ and the cover is only VG. The current price is a little over $300 and there are still 10 hours to go on the auction. This next one is a little tough to figure: Charles Rouse and Paul Quinichette, the Chase is On, Bethlehem 6021. I love this record, but this is a stereo pressing with a blue label. Can't imagine this was issued the same time as the mono pressing, so it much be a later pressing, right, even if it is the first stereo issue?  In any case this stereo pressing is listed in M- condition for the record and VG++ for the cover. It's closing later today and is in the $150 price range so far.
Here's a Stanley Turrentine Blue Note doing quite well:
Tags: Andy Warhol, Bethlehem Records, Charles Rouse, Conte Candoli, Mal Waldron, Paul Qunichette, Stanley Turrentine