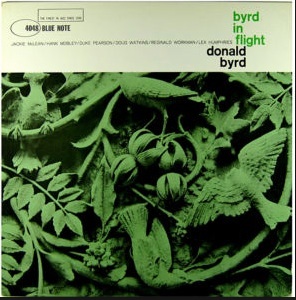 Sorry to leave you all hanging there, but the meat of the story has been told. At the time, because I thought I was writing a chapter for a book that has still to be written, I wrote one more entry, which was this:
It's time to starting moving the Blue Notes off the temporary shelf and into the collection. What does this entail? Well, first off each record needs to be washed and cleaned on my VPI record cleaner. Then, I'll look at the inner sleeve and determine if it needs a new one. I'll try to listen to each record, or at least one side, before it does into the collection. Then, if it's new to the collection, I'll put a sticker on the plastic outer sleeve with the name of the artist, the catalogue number, the condition and probably the value. Something like:
Donald Byrd
Blue Note 4048
Original West 63rd, DG
M-/VG++
$1,200
Why do I do this? Well, not to be morbid about it, I do this so that when I die my family will know what the records are actually worth. I've seen too many circumstances where people got ripped off because they had no idea about the value of the records. Heck, I may have done some of the ripping off myself.