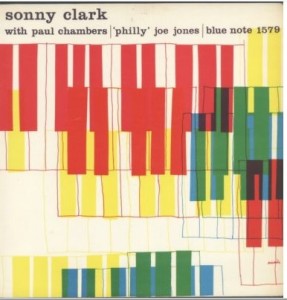 Let's catch up on some more jazz records we've been watching on eBay, including these from the Jazz Record Center auction this week.
Sonny Clark Trio, Blue Note 1579. This was an original West 63rd pressing that looked to be in at least VG++ condition for both the record and the cover. It sold for $1,525. We've seen Sonny's Crib and Cool Struttin' consistently break the $2,000 and even the $3,000 barrier, but this is the highest price we've recorded for this record in the Jazz Collector Price Guide.   
Jutta Hipp With Zoot Sims, Blue Note 1530. This was an original Lexington Avenue pressing that looked to be in beautiful M- condition for the record and probably VG++ for the cover. The price was $2,678.
Lester Young Collates Number Two, Clef 124. This was an original 10-inch pressing with the nice cover by David Stone Martin. It looked to be in M- condition for the record