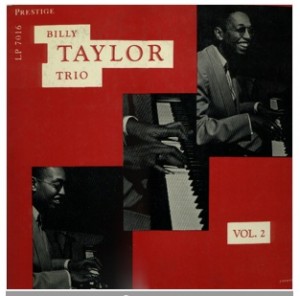 Here are some odds and ends we've been watching on eBay:
Billy Taylor Trio Volume 2, Prestige 7016. This one was in M- condition for both the record and the cover and it sold for $74.99, which is about what you'd expect for a Billy Taylor Prestige these days. I do have a question on this: I've had this record with two different covers — the one shown here and another one that I recall as having a black and white and gray design with a picture of Billy. Not sure which is original, but both had the New York address on the label and the cover. I'm sure the original had the kakubushi cover, but I am not home now to check it out. Anyone? Rudolf?
Dave Burns, Vanguard 9111. This one was in M- condition for the vinyl and VG++ or M- for the cover. The price was $182.50. I own this record and it's quite good, featuring Herbie Morgan on tenor sax, and I have rarely seen it on eBay, or anywhere else for that matter.
This one didn't get a single bid, much to my surprise: