More From the Jazz Collector Mailbox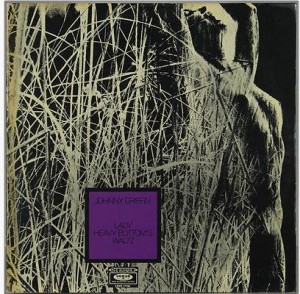 Allow me to take you away from your favorite subject for a moment and catch up on some items in the Jazz Collector inbox. First are a couple from our reliable friend CeeDee, who always has something interesting to offer. This one is Johnny Griffin, Lady Heavy Bottom's Waltz, German Vogue 17164. I'll admit I've never seen or heard of this one, but I do imagine that the title song would be interesting. It's a recording from 1968. This one was in M- condition for the record and the cover and it sold for $240.37. CeeDee also sent this one: Jazz by Sun Ra, Volume 1, Transition 10. This was an original pressing with the booklet. The record and the cover both looked to be in about VG++ condition. The price was $660, which CeeDee considered to be something of a bargain. I wouldn't really know myself because I've never been a collector of Sun Ra records and actually only own one or two. I guess I'm missing something. I also had many opportunities to see Sun Ra, but never did.
My friend Dan passed along this article from The Daily Beast: How Verve Records Got Gutted. It tells the story of how the Verve label is now under the control of the hip hop division of a major label. I find it hard to get worked up about such things. Hasn't this kind of stuff been going on for awhile? Plus, I don't think they're bringing Ella and Louis in for any more record dates. Tell me what I'm missing here?
This one is a lot more interesting to me: A film clip of Bill Evans from 1980, just a few weeks before he died.