To Unseal, or Not To Unseal: That is the Question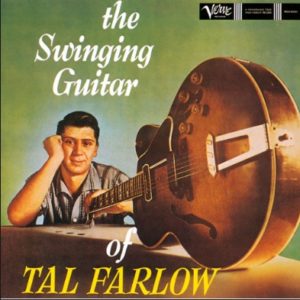 I received an interesting question from a reader about sealed records. I am sharing my response here because: 1. It's an interesting question and I thought it might provoke some interesting responses, and 2. When I tried to reply directly, my email got bounced and I don't know how to get in touch with the questione otherwise. Anyway, here's the question:
"I have a couple of hundred "factory sealed jazz albums from late 50's to mid 70's. These are from a store stock I owned. I want to start selling them but I can't tell a prospective buyer what the label looks like (ex Trumpet Verve). What is best way to offer them for sale? Many have drill holes in cover and you can see that the drill went through the orig plastic."
And here's my answer:
"That's a really good question. The price difference between an MGM Verve and a Trumpeter Verve can be significant, if it's a Lester Young or Stan Getz, for example. If it's a Dizzy or Hampton or some other more common artist, it won't matter as much. You can't tell by the cutout holes. I don't have a good answer for you. Some people want to buy sealed records just to say they've never been opened.
Others won't buy sealed records at all because they can't see the label. Are you planning to sell them on eBay or to a private party?
"I think what I would do is open a few of the Verve records to get a sense. When you are selling them, you can always say that it was sealed and unplayed and that you only opened it to see if it was an original pressing. If the few that you open have the trumpeter logo, you can say on the others that you list that you have similar records of the same vintage and they were originals (or not). Another option is to put a few of them up for sale on eBay sealed, see what you get for them and then ask the buyers if they were original pressings or later issues, such as MGM on some of the Verves. Let me know what you decide, only because I'm curious. Where are the records located? — al"
"PS — do you have any sealed Tal Farlows? My friend was a protege of Tal and I might be interested."