Closing the Loop on Rare Jazz Vinyl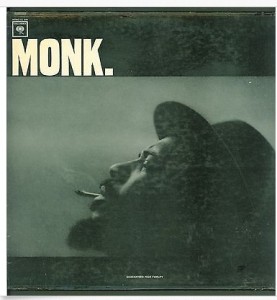 Let's close the loop on some of the rare jazz vinyl we've been watching here at Jazz Collector, starting with Miles Davis, Someday My Prince Will Come, Columbia, 1656. You may recall this was the record with the inner seal and signed by Miles, Hank Mobley, Wynton Kelly, Paul Chambers, Jimmy Cobb and JJ. Johnson. When we first looked at this record there was one day left in the auction and the bidding was in the $300 range. The record wound up selling for a whopping $2,091.75.
Here are a few from the recent Jazz Record Center auction, starting with Red Rodney, 1957, Signal 1206. This was an original pressing listed in M- for the cover and probably VG++ for the record. We were commenting that there was no action in the auction but, of course, there was quite a bit at the end. The record wound up selling for $1,324.50. Thelonious Monk, Monk, Columbia 2291. This would not normally appear on a list of collectible records, but this was a promo copy with the white labels. The record was in M- condition and the cover was VG++. It sold for $114.37. From the same auction there were also . . .
Wayne Shorter, JuJu, Blue Note 4182. This was an original mono pressing  that looked to be in M- condition for the record and the cover. It sold for $460. Wayne Shorter, Night Dreamer, Blue Note 4173. This was also an original mono New York USA pressing. The record looked to be M- and the cover was probably VG++. This one sold for $361. Art Taylor, AT's Delight, Blue Note 4047. This was an original deep-groove West 63rd Street pressing in M- condition for the record and the cover. It sold for $458.89, a relative bargain IMHO. Bennie Green, Back on the Scene, Blue Note 1587. In our earlier listing we described this as pristine for the record and cover, which translates into M-. This one sold for $666. It seemed at the time of my earlier post that $500 or less was a possibility, but there were late bidders. Still, $666 looks like another relative bargain.