Finding Jazz Vinyl "Bargains?"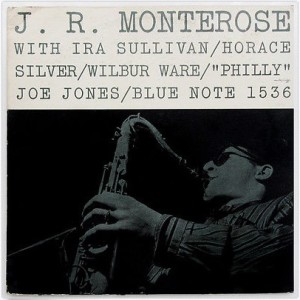 Since I've been offline for a bit, let's catch up on some of the items we were watching when we left, and then we'll move on to some new items in the next post. Lots of Blue Notes today, starting with J.R. Montrose, Blue Note 1536. This was an original Lexington Avenue pressing that was listed in VG++ condition for the record and VG+ for the cover. It sold for just $667. I say "just" because we've seen this record sell for quite a bit more, in even worse condition than this one. I imagine the buyer is quite happy with this purchase.
Lee Morgan, City Lights, Blue Note 1575. This was an original West 63rd Street pressing that was listed inn M- condition for both the record and the cover. This one sold for $775 and that's another "just" because this record has surpassed the $1,000 mark several times in the Jazz Collector Price Guide. Are we seeing a temporary dip in the market as we head into the summer? I don't follow exchange rates closely — is that an issue that would drive prices down?
Curtis Fuller, The Opener, Blue Note 1567. This looks like an original pressing with the West 63rd Street address and deep grooves. The record was listed in VG+ or VG++ condition and the cover was VG or VG+. When I'm bidding on a record such as this, I would take the lower rating as the grade, unless I knew the seller and he was very conservative. This one sold at a price more in line with what you would expect, if not higher than expected. And that price was $865.55.
This one also didn't seem to suffer too much from a dip in the market, although we have seen this one sell for much higher prices in the past: Barney Wilen Tilt, Swing 30.058. This was an original French pressing listed in VG+ condition for the record and M- for the cover. It sold for $1,592.89.