No Holiday For Watching Jazz Vinyl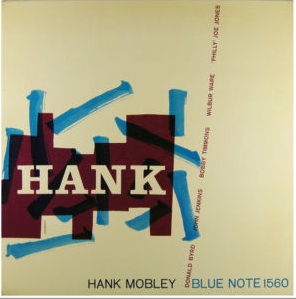 It may be the holiday season around much of the world, but eBay never takes a vacation. Neither, apparently, does Jazz Collector. Here is some interesting jazz vinyl we've been watching on eBay. We'll start with the $1,000 been. This one is still for sale: Hank Mobley, Hank, Blue Note 1560. This is an original pressing that's listed in near mint condition for both the record and the cover. The price is already more than $1,100 and there are still two days to go.  This is also a regular to the $1,000 bin: Kenny Dorham, Quiet Kenny, New Jazz 8225. This was an original pressing, deep grooves, purple label, and it was listed in VG++ condition for both the record and the cover. It sold for $1,415. Merry Christmas for someone. John Jenkins with Kenny Burrell, Blue Note 1573. This was an original pressing that was either M- or very close to M-, based on the seller's description. It sold for $1,156.99.
Here are a few interesting items closing in the next day or so:
John Coltrane, Giants Steps, Atlantic 1311. This is an original black label mono pressing from a reputable seller. The record is listed in VG++ condition for both the record and the vinyl. It's closing later today and the price is around $160, but it has yet to meet the seller's reserve price. Hard to believe but with all the years I've been hunting records, and the size of my collection, I actually don't own a black label Giant Steps. The one in my collection is the stereo bulls-eye. Perhaps if this doesn't meet the reserve price, the seller and I can trade? Are you listening out there? I know you read Jazz Collector.
Sonny Rollins, Newk's Time, Blue Note 4001. This is an original pressing that looks to be in M- condition for the record and VG++ or so for the cover. The auction is closing today, the bidding is around $200 and there is still a reserve price that has yet to be met. I just picked up a second copy of this LP for myself. Not sure if I'll put it on eBay or keep it. These things are so rare these days, it feels like they should be kept and preserved and treasured, even if you have more than one. Not to hoard, but to sort of own and preserve the history. Anyone else starting to feel that way?
This seller has some nice items up this week so you can take a look at this and see the other items as well: Introducing Johnny Griffin, Blue Note 1533. You need to read the listing carefully on this. The picture shows the Lexington Avenue address, but the description notes that it is a split address, one side Lex, one side West 63rd. Early second press, wouldn't you say? Although many of you out there would call it an original, based on early discussions here at Jazz Collector. The record here is in M- condition, the cover is described as "OK" condition. There is a start price of about $350 and so far there are no bidders. For me, I'd rather have the same label on both sides, even if it's a second press and both labels are West 63rd. Not sure why I feel that way, but I do.
Here's one in VG condition for both the record and the cover: Jutta Hipp, Blue Note 5056. This is the 10-inch LP, quite rare. How important is condition to you? This one is at about $75 with about a day to go. It will probably sell for close to $200 even in this condition. In the Jazz Collector Price Guide our top price for this record is $662 but, of course, that one was in M- condition.