Three for the $1,000 Bin?????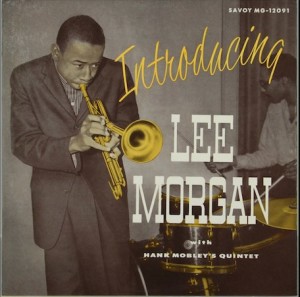 Another day, another batch of records to watch on eBay. Today let's start with Introducing Lee Morgan, Savoy 12091. This is an original pressing with the red label. All in all it looks to be in M- condition for both the record and the cover. We've seen this record sell for more than $500 previous in the Jazz Collector Price Guide and it looks like this copy will set a new high point. The bidding is already more than $560 and there are still four more days left on the auction. This seller often has nice items and his listings wind up making our posts fairly frequently, although we've never dealt with him directly. Here's another one of his nice records on eBay this week:
Donald Byrd, Byrd Blows on Beacon Hill, Transition 17. This is an original pressing with the booklet. Everything looks to be in close to M or M- condition about this record. Even the labels are still attached, which is either a miracle or a fix, if you know anything about Transitions. The bidding on this is already at about $1,000 and we'll expect the final price to be quite a bit higher.
Here's another seller from Europe with some really nice jazz vinyl on eBay this week, including Sonny Clark, Dial "S" For Sonny, Blue Note 1570. This looks to be an original pressing with the West 63rd Street address. The record looks to be in VG+ or better condition and the cover is M-. The bidding is in the $230 range with more than three days to go, so we'd expect the price to be much higher at the end, probably into the $1,000 bin?