Guest Column: All Sales Are Vinyl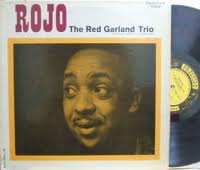 We seem to be inspiring our readers these days. We have Nick's Tales of the Hunt in some of the comments, and now Dan Forté, who wrote a guest column last week on Ed Beach, is back with a new column on buying records in New York when vinyl was king. This one brings back a lot of nice memories for me. Here's Dan:
All Sales Are Vinyl – On the Hunt for Jazz LPs During the 1970s in NYC, by Dan Forté
Before the invention of the CD player in 1982 and prior to the major jazz record labels beginning their exhaustive reissue programs in earnest, there was little else one could do but search the dusty bins of the friendly, neighborhood record stores for those coveted out-of-print jazz LPs to add to their collection.  For jazz vinyl lovers in New York City on the prowl for "cut-outs" of out-of-print (hereafter referred to simply as OOP) releases during the early 1970s (way before Fred Cohen's Jazz Record Center and eBay), there was a wide range of record emporiums sure to strike a responsive chord in the memory banks of those old enough – and fortunate enough – to remember them. Here are a few:
King Karol (especially the main store located at 120 West 42nd Street and the Outlet at 460 West 42nd Street), Sam Goody (particularly the old location on Third Avenue in midtown), The Record Hunter on Fifth Avenue between 42nd and 43rd Streets, Bleecker Bob's in the West Village and The Colony on Broadway near Times Square (both still in business).  At Colony, OOP vinyl pricing was highly inflated because of the store's prime midtown location. Unbeknownst to many non-regulars, once repeat customers made their selections, they were then whisked to a back room by a salesman where prices were negotiated.
If you came up dry via the record stores, you found other ways to satisfy your LP cravings: By getting your name on various mail-order jazz auction lists from around the country; Music Man Murray and Jim Sharpe, both out of Hollywood, immediately come to mind, when every six months or so, you got a Xeroxed catalog printed on two, perhaps three, 9 X 14-inch sheets of paper folded in quarters, bid listings in alphabetical order (on average 1,000 lots) by artists' name, LP title, label, record number and their graded conditions for both sides. I had to use a magnifying glass to pore over the items because they were reduced to six-point type. That's probably one of the reasons why I now wear trifocals.
Now for a bit of trivia:  The jazz auction route was how my good friend Fred Cohen of the renowned Jazz Record Center got his start. From humble beginnings, working out of his old apartment on lower Park Avenue in the early 1980s, minimum bids in Fred's auctions were ten dollars and most sold in the $25-$75 range. Indeed, a far cry from his now famous eBay vinyl auctions of today. I still have Fred's early auction lists in my possession and use them as prized discographical reference material.
As one who liked to stay away from the chain stores, I tended to frequent the more offbeat shops like Budget Books, a cramped, nondescript storefront located on Broadway between 13th and 14th Streets owned by a cantankerous, elderly, but wonderful man named John Walker, where I paid cash for hundreds of his rare vinyl.  Once John and I became friends, his rough veneer began to peal away like the skin of a ripe banana. He allowed me the privilege of flipping through his private stock of original deep-groove 10- and 12-inch Blue Notes, Clefs, Prestiges and Riversides. There was also The Record Mart downstairs in the bowels of the Times Square Subway station.  Still around and underground, but at a newer location, its owner Jesse Moskowitz also gave me unfettered access to his "underground cave," where I quickly became a tunnel rat, searching for buried jazz treasures while Disco and Salsa music blared from the store's overhead speakers out front.
And then there was the Dayton Record Store, located at 824 Broadway on the corner of 12th Street, directly across from Strand Books.  To this day, I still remember their telephone number:  AL (for the Algonquin exchange) 4-5084.  If you've read this far, you can plainly see that Dayton's was by no means the end-all place to search for and purchase rare jazz vinyl.  But there was something very special about it and its strange cast of characters.  Who can forget big Jay (The "Grizz") always in his "Mr. Green Jeans" denim overalls?  He reminded me of the character, "Andy," played by the relatively unknown actor Bowman Upchurch in the 1967 film version of Truman Capote's In Cold Blood.  Jay and his 350-pound frame would usually work the cash register while Art, the affable salesman and keeper of the store's private, but well-catalogued, non-binned jazz rarities, would assist you. Jimmy Dayton, the store's eponymous owner, was just as garish in person as he was portrayed on the shop's white paper LP shopping bags. Blessed with a big shock of long, silver hair, combed back into a duck's ass, large-collared shirts unbuttoned to his navel revealing a hairy chest and various gaudy necklaces, Jimmy always topped off his ensemble with blinding bejeweled rings on nearly every finger. According to New York Magazine's "Urban Strategist" column from January 3, 1972, Dayton's "buys old classical, jazz, show and personality LPs.  They prefer to buy in bulk (collections of at least 200 records) and, although the price depends upon the age, condition and rarity of the collection, Dayton usually pays between 25 and 50 cents per record. They will pick up large collections anywhere in the five boroughs."  Just imagine:  they made a full 100-times mark-up on records they paid 50 cents for and sold for $50 bucks.  More on that coming….
As an avid WRVR listener, the overnight jazz jock at the time was a smooth-talking gentleman by the name of Van Jay.  Van played a track by my favorite pianist, Red Garland (1923-1984), a prolific Prestige recording artist known for his romantic, yet swinging ballads peppered with single note playing and his signature block chords.  Red, who recorded countless LPs as a leader, also came to marquee-value fame as the pianist for Miles Davis's iconic 1956 Prestige quintet dates:  Workin', Steamin', Cookin' and Relaxin.' The beautiful on-air ballad Van played was called "You Better Go Now," and was on Garland's Prestige LP entitled, RoJo (Prestige 7193).  I'll never forget phoning Dayton's, and after inquiring about this LP rarity, hear Jay say, "If we DO have it, depending on condition, it can run you between $75 and $100."  Jay thought we were disconnected because suddenly, there was dead silence on my end of the line.  When you consider that the cost of a regular LP during the 1970s ran between $1.99 and $3.99, the prices Dayton's were selling them for were downright criminal.  But they knew they had a corner on the OOP jazz market, thereby completing a perfect parasitic relationship.  Besides, how else do you think Jimmy Dayton was able to afford all of his 1970s bling?
Well, I had no choice.  I simply had to have that disc.  After saving my hard-earned money as a shoe salesman working nights part time at the Alexander's Department Store on Queens Boulevard while attending Hunter College during the day, I managed to cobble together that hard-earned C-note and headed down to Dayton's to purchase the Garland LP.  My copy had the glazed Esmond Edwards photo jacket of Red with the word "PROMO" stamped on its back cover. It truly was an original deep groove Prestige yellow label pressing with 'RVG' impressed into the dead wax.  With its near-pristine microgrooves gleaming in the store's fluorescent light, I couldn't wait to get home and give it a spin on my Dual 1227 turntable. Needless to say, I would make many more subsequent buying pilgrimages to Dayton's before it closed its doors for good.
PostScript:  When Red Garland came out of retirement and played the Village Vanguard in March of 1978 (his first NY gig in over seven years), I was there every night to listen to him along with Sam Jones on bass and Al Foster on drums.  On the second night of his gig, I went in the Vanguard's foodless kitchen (backstage) to speak with Red between sets.  Naturally, I brought along my cherished, Dayton's-bought $100 Promo copy of RoJo, which he graciously signed: 'To Dan, Best always, Red Garland.'  Upon handing the LP back to me, Red asked what my favorite track was on the disc.  Of course, I mentioned "You Better Go Now."  Wouldn't you know, next set, he sat down at the piano, lit a Lucky Strike and played that beautiful ballad just for me.  At that time, the esteemed New York Times jazz critic was the late John S. Wilson, who happened to be sitting at the table next to mine that night.  On Friday, March 24, 1978, the paper ran his review of Red's Vanguard gig.  Wilson said, "Red Garland is a jazz pianist with what can be viewed in terms of today's music, as an old-fashioned charm.  He delights in the dramatic qualities of a melody…Garland is eagerly responsive to his listeners, acknowledging every display of applause with a big, sweeping bow." As I look back fondly on that cool, March night at the Vanguard 33 years ago, I owe a deep debt of gratitude to Dayton's Record Store and its unforgettable crew. You will forever remain a very special part of me and my jazz record collecting.